Creative Limestone Builders of Retaining Walls in Mandurah.
We'll Help You Decide On The Best Limestone Retaining Walls For Your Home or New Build in Mandurah.
From Planning To An Impeccable Finish
Maintain the structural integrity of your sloping land with Creative Limestone retaining walls for Mandurah. We can improve your property by creating more manageable, tiered surfaces delineated by beautiful limestone retaining walls. Our knowledgeable team guides you through the compliance obligations to ensure approval before we begin construction.
Limestone Retaining Walls Look Beautiful
Retaining walls help prevent erosion and can help make parts of your property more accessible, but you also need them to look good, especially in front of your home. Limestone is a lovely building material, and our skilled craftsmen create clean lines and an aesthetic designed to live up to your best expectations. Customise your retaining wall by choosing the size and type of blocks best suited to your needs.
Versatile Material
Limestone retaining walls can create a flat, tiered surfaced. Limestone looks excellent as a retaining wall, fences or stairs. You can tie together the overall look of your property with cohesive limestone structures.
Easy to Build
Limestone blocks are easy to manipulate so that our creative technicians can achieve a unique look without breaking your budget.
Strong and Durable
Limestone retaining walls in Mandurah can last a long time. Larger block walls can even outlive you and your home! However, to achieve this longevity, you need a good design and well-executed construction — that's available from the experienced masons at Creative Limestone.
Easy to Maintain
Limestone retaining walls require little to no maintenance. They can also make your garden easier to access and care for. Wood can rot or attract termites and metal corrodes over time. However, enduring limestone typically stands the test of time. If you notice signs of wear and tear, a bit of maintenance usually returns your wall to its former glory.
Affordable Limestone Retaining Walls in WA
Do you need a reliable company of craftsmen to install limestone structures on your residential or commercial property in Western Australia? Our team delivers stylish designs and builds to your specifications. Contact us today at Creative Limestone builders of limestone retaining walls in Mandurah, Fremantle and Perth.
Residential Clients in Mandurah
Creative Limestone are true expertise when it comes to the design and construction of limestone retaining walls, boundary walls and limestone screen walls for your home. We will take the time to work with you to determine what will best suit your needs, your space and your budget. We can obtain Building and Planning Approval with Engineering Certification where required and can take care of earthworks and site preparation. Please check out our services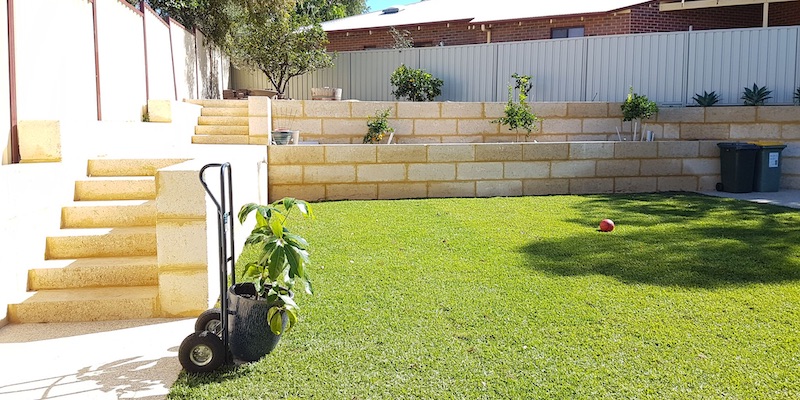 Commercial Clients In Mandurah
Creative Limestone have developed an Occupational Health and Safety policy, along with procedures relevant to the services we undertake. We are committed to ensuring a safe working environment for both our workers, our clients and the public. We have comprehensive insurance coverage, including Public Liability and Workers Compensation Insurances. Some of the projects we have worked on include
Secret Harbour Developments,
Environmental Industries,
Pindan Construction,
Phase 3, Shelford Construction,
Port Bouvard Homes,
Department of Finance,
Department of Housing and Landscape Design.