Commercial Retaining Walls In The Perth Region
MEET YOUR FRIENDLY AND PROFESSIONAL TEAM
Welcome to Creative Limestone! We are proud to introduce ourselves as experts in building limestone retaining walls for large commercial projects in the Perth region. With over 25 years of experience in the industry, we have established a reputation for delivering exceptional quality and service.
Our Team:
Our company has assembled a skilled and dedicated team of professionals experienced in constructing limestone retaining walls. Our eight-man team works efficiently to ensure your project is completed within the desired timeframe. With their expertise, they can lay 300 to 400 blocks daily, ensuring swift progress and timely completion.
Equipment:
We possess various modern and reliable equipment to facilitate our work. We have three trucks and four bobcats at our disposal, enabling us to handle large-scale projects effectively. Our equipment is regularly maintained and upgraded to ensure optimal performance and productivity on every job.
Commitment to Safety:
We prioritize the safety of our team members and clients. We understand that working on commercial projects demands strict adherence to Occupational Health and Safety (OHS) and Work Health and Safety (WHS) regulations. Therefore, we have implemented comprehensive safety protocols and procedures that are compliant with industry standards. Our commitment to OHS and WHS documentation is a crucial aspect of our business, allowing us to secure and successfully undertake commercial projects.
Customer Satisfaction:
Customer satisfaction is our ultimate goal. We strive to exceed our client's expectations by delivering high-quality workmanship, attention to detail, and efficient project management. We believe in open communication, actively involving our clients in decision-making, and providing regular updates throughout construction. We take pride in our ability to complete projects on time and within budget, ensuring that our client's requirements are met with the utmost professionalism.
Contact Us:
We would be delighted to discuss your needs further if you have a large commercial project in the Perth region that requires a limestone retaining wall. Please feel free to reach out to our team, and we will be more than happy to provide you with a detailed quote, answer any questions you may have, and offer expert advice based on our extensive experience in the industry.
Trust us to build your limestone retaining walls with precision, efficiency, and a commitment to excellence. We look forward to working with you and bringing your commercial project to life.
Creative Limestone is a Fully WA Owned and Operated Business
Creative Limestone, specialising in the construction of all types of limestone retaining walls, boundary walls, and screen walls, for commercial applications. We pride ourselves on providing our clients with quality workmanship, along with a professional, knowledgeable, friendly and reliable service. We source from some of the most respected limestone suppliers in the state, ensuring an exceptional product each and every time. Owner operator Paul Whittleton has over twenty-five years' experience working with architects, engineers, builders and developers on local council works, schools, housing and commercial developments. Check out our testimonials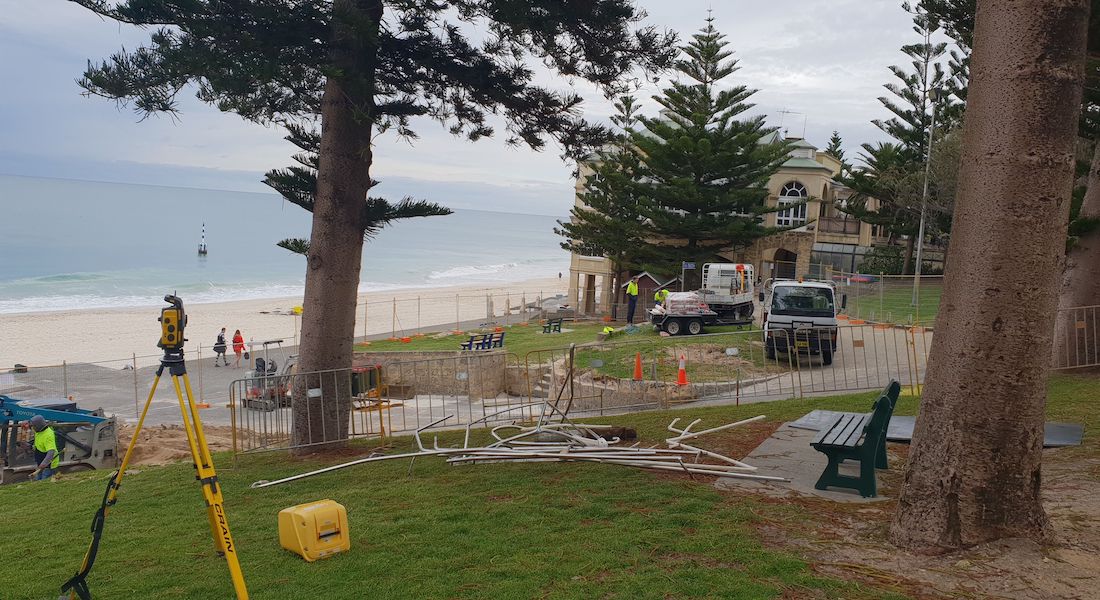 Commercial Clients
Creative Limestone have developed an Occupational Health and Safety policy, along with procedures relevant to the services we undertake. We are committed to ensuring a safe working environment for both our workers, our clients and the public. We have comprehensive insurance coverage, including Public Liability and Workers Compensation Insurances. Some of the projects we have worked on include Secret Harbour Developments, Satterley Property Group, Environmental Industries, Pindan Construction, Phase 3, Shelford Construction, Port Bouvard Homes, City of Rockingham, City of Mandurah, Department of Finance, Department of Housing and Landscape Design.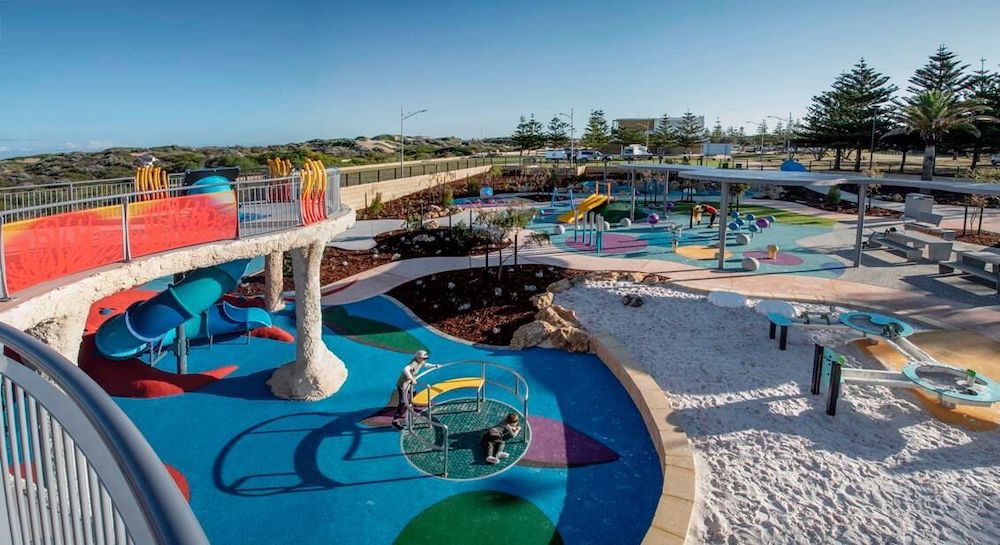 Creative Limestone offers you true expertise when it comes to limestone walls, designs and construction. We will take the time to work with you to determine what will best suit your needs, your space and your budget. Check out our testimonials
Companies that we've work with
Environmental Industries Palisades Boulevard Playground Secret Harbour – Cottesloe Foreshore Project – Katanning Adventure Playground
Landscape Design Cockburn Cement – Mandurah Catholic College – Seton Catholic College
LD Total Cygnia Cove Estate
Pindan Construction HMAS Stirling Garden Island – Coogee Beach Surf Lifesaving Club – Campbell Barracks – Mazenod College
Satterley Property Group Spyglass Hill Estate, Secret Harbour
Shelford Construction Campbell Barracks – Meadow Springs North Primary School – Coolbellup Neighbourhood Centre – Intermodel Place Roe Highway Logistics Park
Secret Harbour Spyglass Hill – Satterley Property Group
The Satterley Property Group included a limestone fence package for its' Secret Harbour Spyglass Hill land release. Consisting of 213 Traditional lots and 32 Cottage lots this is the largest housing development Creative Limestone has been involved in. On completion of each home, our team of blocklayers would come in and build the limestone boundary wall, consisting of limestone piers and infill wall, to the engineering specifications as provided by the Satterley Property Group. We liaised with the estate manager, the landowner and their chosen builder during this process which started in 2011 and the last wall was completed January 2019.
Limestone Retaining Walls on Mandurah Canals
We were engaged by a local builder in Mandurah to retain this corner canal lot, prior to the commencement of building of the new two-story residence. This consisted of 50 lineal metres of 1500mm high limestone retaining wall, incorporating two storage areas and steps to the front and rear of the property. The builder supplied us with the required engineering specifications as approved by the City of Mandurah. Our experienced limestone team built the wall as per these specifications to ensure the structural integrity of the wall.
Working with the customer
Alternatively if clients provide their own design or landscape architect plans we have extensive experience combining with landscape designers, surveyors and engineers to bring the client's vision to life. Services