OUR SERVICES
The team at Creative Limestone has over 30 years' combined experience in building Residential and Commercial limestone walls. We will take the time to work with you to determine what will best suit both your needs and your budget. We have extensive experience working with homeowners, developers, landscape designers, surveyors, engineers, project managers and site supervisors and you can be confident your landscaping project is in great hands. Much of our work is generated through referrals from satisfied clients, along with repeat business. Check out our testimonials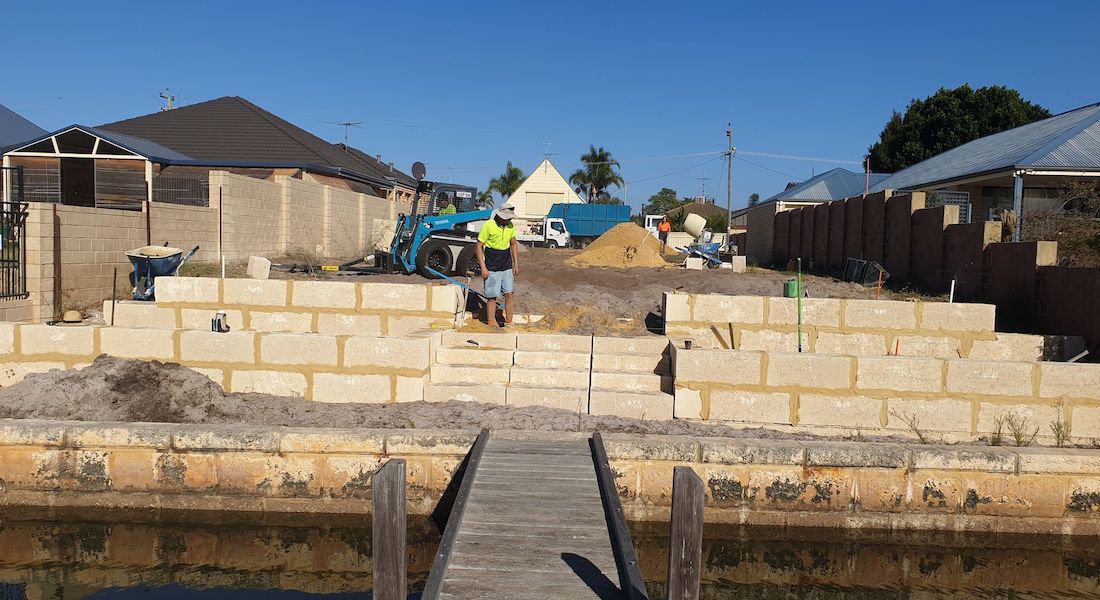 Creative Limestone`s Range of Services
Council Building Applications and Engineering Specifications
Earthworks - Demolition - Site Preparation
Limestone retaining walls and boundary walls
Limestone Screen walls for privacy consisting of piers and infill walls
Steps - Bullnose Capping and Pier Caps to walls
Council Building Applications and Engineering Specifications
A Building Permit is required for all front fences that are higher than 1000mm above the natural ground level and within the street setback area, and all retaining walls greater in height than 500mm or that encroach on a neigbouring property. Creative Limestone can take care of the building application process, including providing the necessary engineering details and specifications to accompany all applications. Failing to gain the proper approvals prior to building a retaining wall could be a costly mistake, especially when it comes time to sell your home.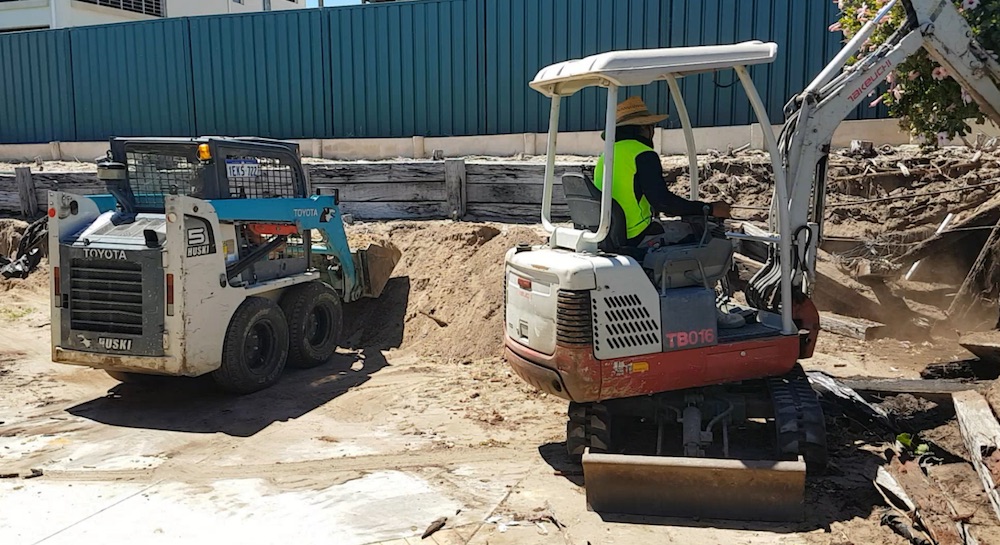 Earthworks – Demolition – Site Preparation
During the building process, Creative Limestone can take care of your demolition, earthworks and site preparation. We have the necessary equipment including, bobcat, excavators, frontend loader and compactors. We can clear vegetation and remove waste from site, excavate and compact trenches ready for the installation of blocks. We provide all types of sand including for construction, infill sand to bring up levels, white sand for playgrounds and crushed limestone for access roads. Our team are experienced at preparing your block for a new house pad, including compacting in required depths and providing you with a compaction certificate from a certified engineer. We can also backfill walls but this must be done after walls have been allowed to cure (5-7 days).
Limestone Retaining Walls
Limestone retaining walls play an important role in maintaining the structural integrity of land for a sloping site or where there is a variation in ground level. Limestone retaining walls greatly improve the functionality by creating flat level and tiered surfaces. There is a lot involved in building limestone retaining walls and we can guide you through the compliance obligations and regulations to ensure your retaining wall is built correctly.
Limestone Boundary Walls
Limestone boundary walls are an attractive alternative to colourbond fencing and provide privacy and security, ensuring your property is effectively screened from prying eyes. A limestone boundary wall is to be built entirely within the boundary of a property and requires a Building Permit. If you live on a busy road a limestone wall can act as a buffer, both reducing traffic noise and potential damage in the event a vehicle crashes into your home.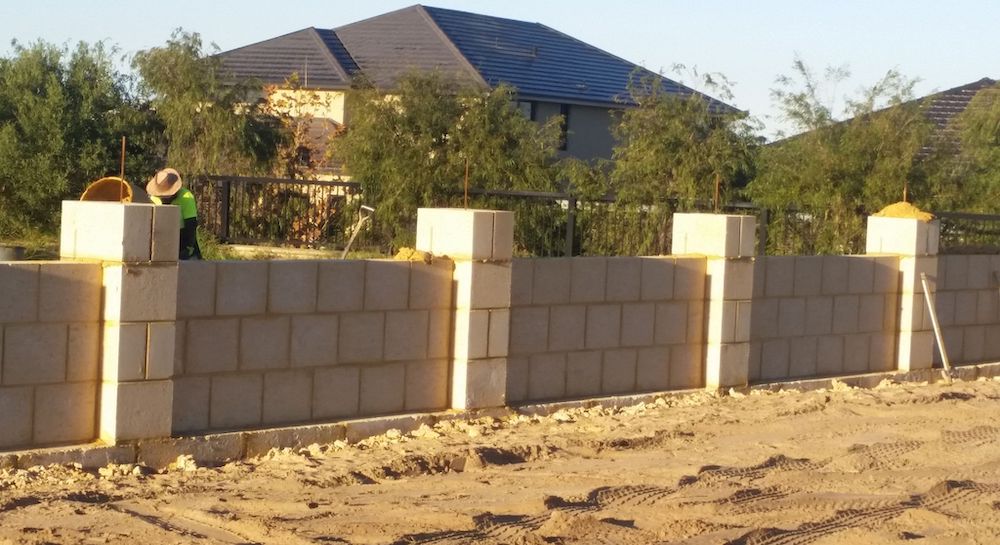 Limestone Screen Walls for Privacy Consisting of Piers and Infill Walls
Limestone screen walls are a great option for homeowners to secure your home and ensure your privacy. Limestone screen walls consist of a base of limestone blocks, piers evenly spaced with limestone wall infill between each pier. We can design your limestone wall as a retaining wall if you have a split level, uneven or sloping property which will improve the appearance and functionality. With a wide range of infill styles such as wooden slats, aluminium slats, wrought iron, stainless steel wire, and decorative metal screens you can customise your decorative screen wall to suit your home. If, your home is on a busy road you may be able to build a solid 1.8 metre full height limestone wall. * Subject to Building Licence Approval.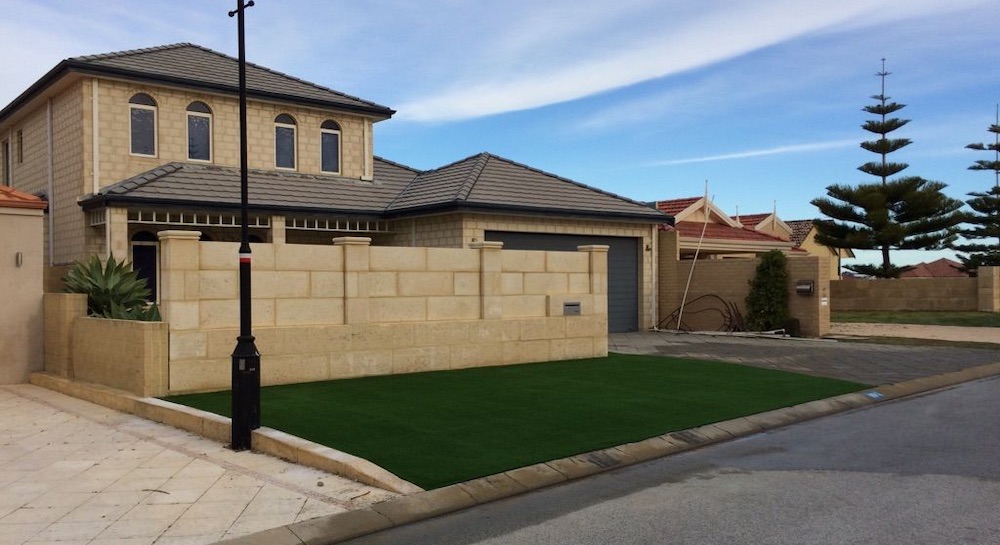 Steps – Bullnose Capping and Pier Caps to walls
Creative Limestone can incorporate steps in wall designs where needed. We can also supply and install limestone capping to steps and walls along with pier caps to piers. The addition of limestone capping to either steps and walls or pier caps to piers finish them off to a high standard.
Working with the customer
We will take the time to work with you to determine what will best suit your needs, your space and your budget. We pride ourselves on our professional workmanship, extensive knowledge and expertise and our use of high, quality limestone products. Gallery