---
1 May 2019
Secure Your Home with a Decorative Limestone Wall.
Decorative limestone screen wall, often referred to as limestone screen walls or limestone feature walls can be built to match any style of house or home. Limestone screen walls are a great way to secure your home and protect your privacy. Limestone screen walls consist of a bottom row of limestone blocks, with piers or pillars evenly spaced and limestone block infill in between. Homeowners can select from wooden slats, aluminium slats, wrought iron, stainless steel wire, and decorative metal screens.
Homeowners to Benefit from Decorative Limestone Screen Wall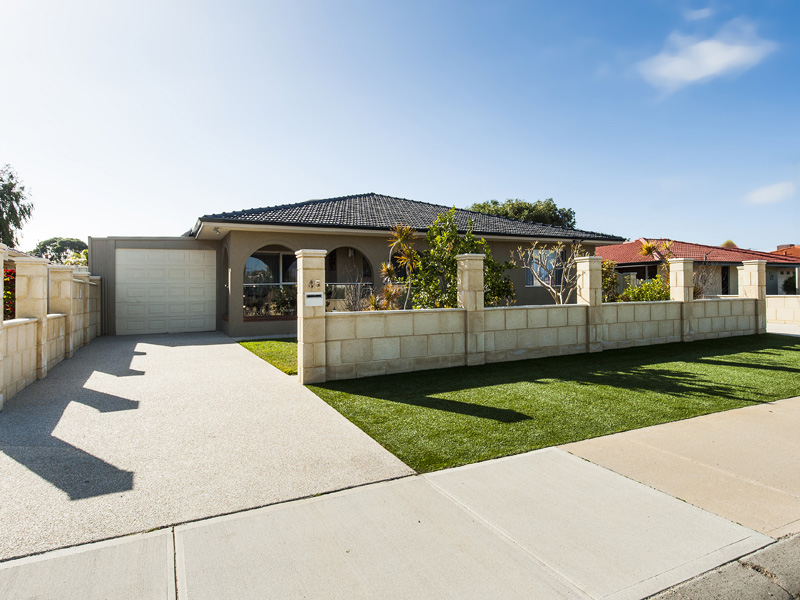 "Grey Nomads"
Are you one of the many "Grey Nomads" living in Mandurah, Rockingham and Baldivis? Have you considered securing one of your most valuable assets before you hook up the caravan, board that cruise ship or head overseas on your next big adventure? When building your decorative limestone screen wall, Creative Limestone can incorporate a letterbox into a pier to secure your mail and protect you from the threat of identity theft while you are away.
Small Blocks
As blocks shrink in size many homes no longer have a back yard so it is important to have a safe and secure place for children to play, along with the much loved family pets and more often than not this has become the front yard. The demise of the Aussie back yard has meant many homeowners have no alternative but to install swimming pools in the front yard. This has seen an increase in the need for secure and private front decorative screen limestone walls.
Homes Located on Busy Roads and Roundabouts
Unfortunately we are all too familiar with the reports of out of control cars crashing into homes at busy roundabouts or on main roads. If your home is on a busy road you may be able to build a solid 1.8 metre full height limestone wall. * Subject to Building Licence Approval. An added bonus of building with limestone is the acoustic benefits which can reduce noise from traffic.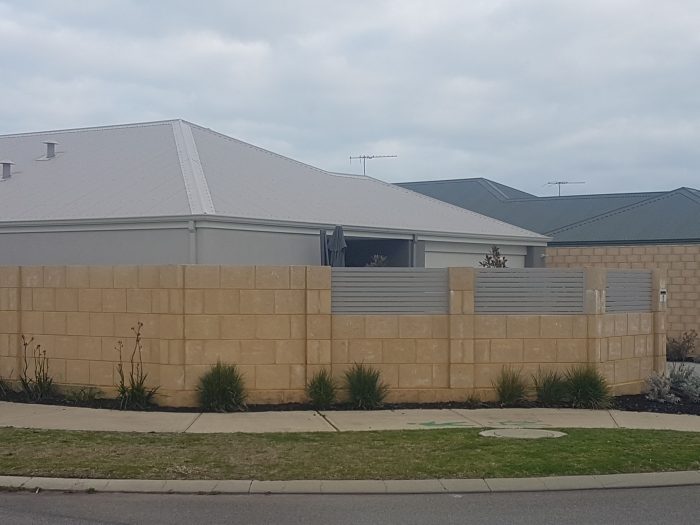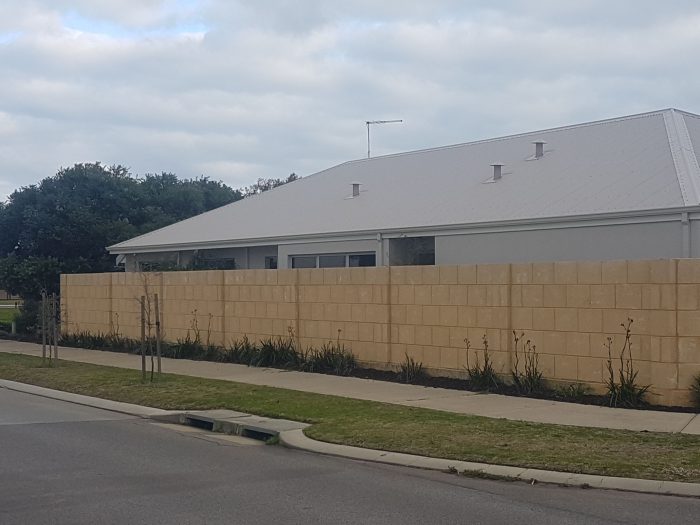 Whatever your situation Creative Limestone can design a decorative screen wall constructed from limestone to suit your needs. For more information pick up the phone and call Paul 0408 095 604. Alternatively, you can reach us on our Contact Page and mention this article.
Check out our Retaining Wall Gallery
View our Testimonials
---
All Categories
---
All Tags
---
By Month
---