---
12 July 2023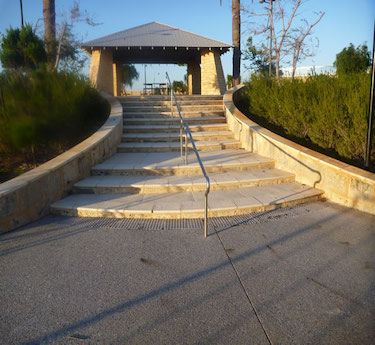 Exploring Different Types and Sizes of Limestone Blocks in Perth, WA
Limestone blocks are popular for various construction and landscaping projects in Perth, Western Australia. With its natural beauty, durability, and versatility, limestone has become a sought-after material for retaining walls, fences, garden beds, and other outdoor structures. This blog will delve into the different types and sizes of limestone blocks available in Perth, providing valuable insights to help you make informed decisions for your next project.
Limestone Types:
Natural Limestone: Quarried directly from the earth, natural limestone blocks showcase unique colours, textures, and patterns. They are available in various shades, including cream, beige, grey, and even pink hues. Natural limestone blocks uniquely appeal to any construction or landscaping project, blending harmoniously with the surrounding environment.
Reconstituted Limestone:
Reconstituted limestone blocks are manufactured by blending crushed limestone with cement, aggregates, and other additives. This process produces blocks that are uniform in size and texture, providing a more consistent appearance compared to natural limestone. Reconstituted limestone blocks are available in various colours, finishes, and styles, making them a versatile choice for contemporary and traditional designs.
Limestone Block Sizes:
Limestone blocks come in various sizes to accommodate different project requirements. The most common sizes include:
Standard Blocks:
Standard limestone blocks are typically rectangular in shape, with dimensions ranging from 500mm to 1000mm in length, 200mm to 350mm in height, and 100mm to 300mm in width. These blocks are commonly used for constructing retaining walls, fences, and garden beds.
Corner Blocks:
Corner blocks are designed to create neat and seamless corners in retaining walls or other structures. They are available in different sizes, allowing for flexibility in design and construction.
Bullnose and Capping Blocks:
Bullnose blocks feature a rounded edge while capping blocks have a flat top surface. These blocks add a polished and finished look to retaining walls, garden edges, and columns. They are available in various lengths and thicknesses to suit different applications.
Specialized Blocks:
Some suppliers offer specialized limestone blocks, such as steps, pier caps, and decorative blocks. These blocks can enhance the aesthetic appeal of your project while serving functional purposes.
Choosing the right type and size of limestone blocks is essential to achieve the desired outcome for your construction or landscaping project in Perth, WA. Whether you opt for the natural beauty of quarried limestone or the consistency of reconstituted limestone, various options are available to suit your style and requirements. Understanding the different types and sizes of limestone blocks discussed in this blog will empower you to make informed decisions and create stunning outdoor spaces that stand the test of time.
---
All Categories
---
All Tags
---
By Month
---