---
9 December 2021
Do you know how many benefits there are for limestone walls?
This durable material offers natural beauty to your home while increasing its value. You'll also enjoy how low maintenance limestone walls are since they're weatherproof.
Ready to build your limestone retaining wall in Perth? Keep reading to get started.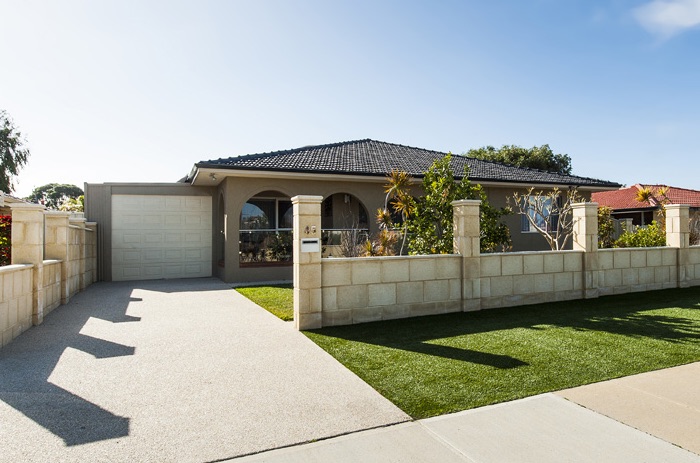 Uses for Retaining Walls
What are retaining walls used for, anyway? Primarily, retaining walls are for keeping back soil at two levels. If a yard has a steep slope, retaining walls help transform it into a more attractive shape. Retaining walls have also helped clear the path for the construction of highways. Other than roads, they prepare the space for stadiums, parking lots, and other more significant projects.
Why Limestone?
There are a few reasons we chose limestone for our retaining walls. A sedimentary rock, limestone is a type of marble that is the base for several crystals. These include Septarian, dolomite, agate, lapis, and calcite. Given this variety, you'll spot brown, grey, yellow, and white limestone. Additionally, limestone is a popular choice for retaining walls in Perth because of its accessibility. It is also easy to work with since it's a soft rock. Despite its relative softness, limestone is quite tough. Because it forms in water, it can hold up against harsh weather conditions. Lastly, we can't forget the obvious beauty. The motion of water waves formed every piece of limestone in your retaining wall.
Residential Limestone Walls
Here at Creative Limestone, we build limestone retaining walls in Perth for residential areas. Given the varying degree of slopes, every yard is a unique challenge. However, there is one underlining factor for houses in Perth, and that is loose soil. Without retaining walls, your land runs the risk of shifting. If you want to add a swimming pool, sheds, or other landscape features, limestone walls will stabilize your yard by moulding it into a flat surface. If you're not looking to even out the terrain of your lawn, limestone retaining walls built around your home provide privacy and security. It will also help block out the noises of traffic.
Commercial Limestone Walls
Building a retaining wall doesn't have to be for your home only. We build limestone retaining walls for your company, too. Given our vast experience with commercial limestone walls, no challenge is too small. We've done playgrounds, colleges, parks, and more. We will work with you to ensure your vision comes to fruition. Every detail is important to us when it comes to safety and style.
Limestone Retaining Walls in Perth
There are an endless number of ways that limestone retaining walls can be beneficial to you. Whether you want to stabilize your yard for a new pool or build a retaining wall for privacy, we'll be with you every step of the way.
Contact us today to view your options for limestone retaining walls in Perth.
---
All Categories
---
All Tags
---
By Month
---