---
19 September 2023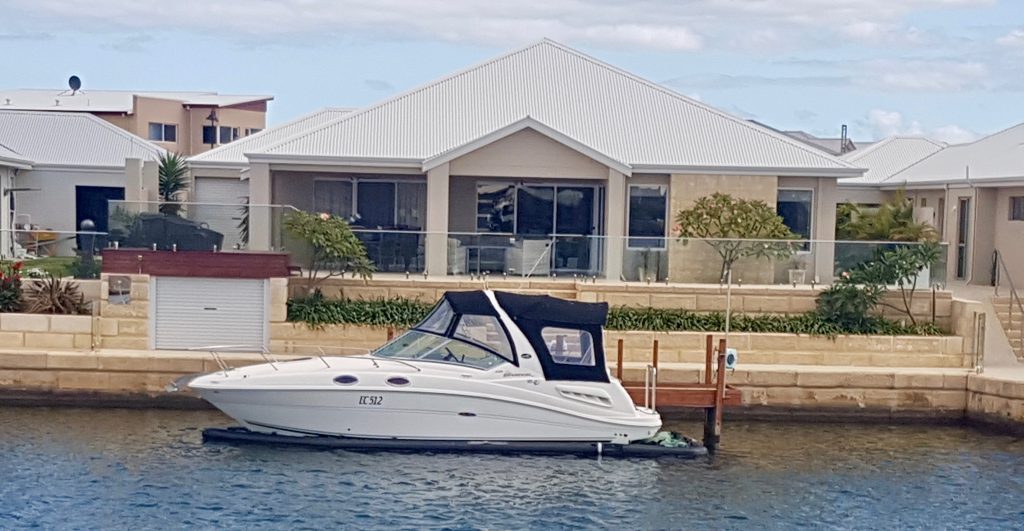 Building Commercial Limestone Retaining Walls on the Mandurah Canals
The picturesque Mandurah Canals in Western Australia are renowned for their stunning waterfront properties and tranquil ambience. Many property owners choose to install limestone retaining walls to protect these valuable real estate investments from erosion and enhance their aesthetics. In this blog post, we will explore the process of building commercial limestone retaining walls along the Mandurah Canals, discussing the benefits, materials, and steps involved.
Benefits of Limestone Retaining Walls
Erosion Control: Limestone retaining walls effectively prevent erosion along the canals' banks, safeguarding both the properties and the natural environment.
Aesthetic Appeal: These walls add a touch of elegance to the surroundings, blending seamlessly with the coastal landscape and enhancing property values.
Durability: Limestone is a durable material that can withstand harsh coastal conditions, making it an ideal choice for retaining walls in this area.
Materials Needed
Before embarking on the construction of a limestone retaining wall, gather the necessary materials and equipment:
Limestone Blocks:To ensure durability and a cohesive appearance, choose high-quality limestone blocks, ideally sourced locally.
Cement and Mortar:These materials are essential for bonding the limestone blocks together.
Gravel and Sand: Gravel provides a stable base for the wall, while sand is used for levelling and filling gaps between the blocks.
Steel Reinforcement Bars: Depending on the wall's height and location, you may need steel reinforcement for added strength.
Tools: Common tools include shovels, wheelbarrows, a level, a mallet, a trowel, and safety gear like gloves and goggles.
Steps to Build a Limestone Retaining Wall
Site Preparation:
Determine the wall's location, ensuring it complies with local regulations.
Clear the area of vegetation and debris.
Excavate the trench for the foundation, ensuring it's level and deep enough to accommodate the first course of blocks.
Foundation:
Pour a layer of gravel into the trench and compact it to create a stable base.
Lay the first course of limestone blocks on a mortar bed, using a level to ensure they are straight and level.
Building the Wall:
Continue stacking the blocks, applying mortar between each course.
Use steel reinforcement bars as needed for additional support.
Offset the joints between courses to enhance stability.
Periodically check for level and alignment as you build upward.
Capping:
Finish the wall with limestone capstones, securing them in place with mortar.
Capstones provide a polished look and protect the wall from weathering.
Backfilling and Drainage:
Backfill behind the wall with sand or gravel, compacting it as you go.
Install drainage pipes or weep holes to redirect water and prevent pressure buildup behind the wall.
Finishing Touches:
Clean any excess mortar from the blocks before it dries.
Landscaping and planting can be done to enhance the wall's appearance further.
Building commercial limestone retaining walls along the Mandurah Canals is a worthwhile investment that safeguards properties and adds to the area's natural beauty. With careful planning, quality materials, and proper construction techniques, these retaining walls can stand the test of time, providing both functional and aesthetic benefits for years to come. If you're considering such a project, consult with experienced professionals to ensure a successful outcome that enhances the charm of the Mandurah Canals.
---
All Categories
---
All Tags
---
By Month
---